Aurora Gold Goat Herbs cheese
Here we have put together a preview of our goat cheese with herbs.
Our entire range of product data sheets and images can be found on the pages of:
Ecoinform or Data NatuRe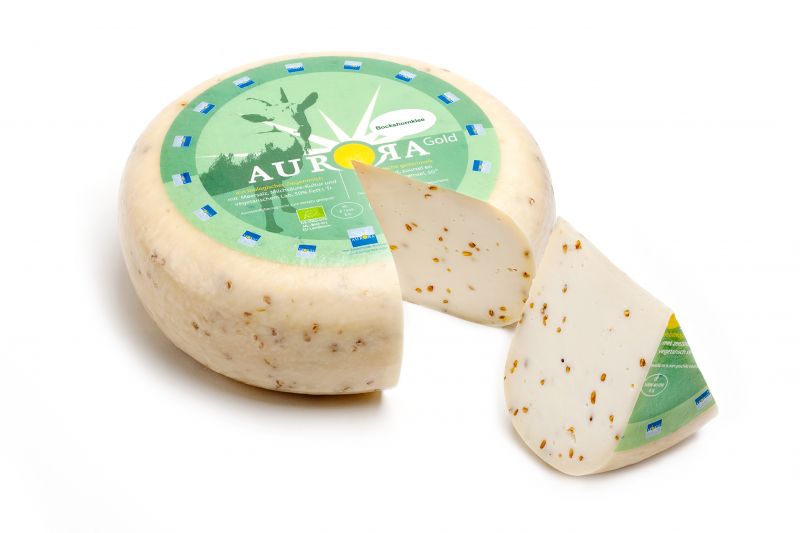 Aurora Gold Goat Fenugreek
The fresh, young goat cheese with fenugreek seeds. By adding the seeds, the cheese gets a fine, nutty aroma.
Made according to traditional Dutch cheesemaking methods, with vegetarian rennet, cured in sea salt and lactose-free due to ripeness.
Available as a 4.5 kg loaf or sliced, in vacuum-packed pieces.
Due to seasonal fluctuations in available milk, this cheese is only available to a limited extent.