History
Aurora; over 40 years of experience in processing organic diary
At Aurora we can look back at a beautiful history, so far.
When we started processing organic milk in to organic dairy products in 1980 we were one of the first and we were looked at with critical scrutiny. Our assortment was huge, besides farmers cheese from raw milk we mainly made fresh dairy products such as whole milk, vanilla vla, quark, yoghurt, butter and buttermilk, under the name 'De Dageraad'. There was much interest from, especially German, health food wholesalers like Dennree, Weiling and Landlinie, back than all in their preliminary stage.
The demand kept on growing, what makes that a company once run by two individuals out of idealism has grown to a flourishing family company with over 20 employees, who all produce cheese with love for the product.
Nowadays we process just under 10 million litres of milk from cows, goats and sheep.
We are very proud of what we have accomplished so far, we went through our archives and couldn't hold these lovely pictures from our past to ourselves.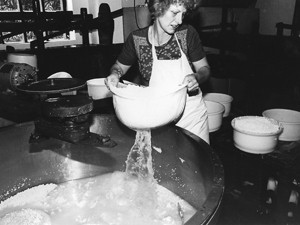 1980
In the first years, when Aurora was still De Dageraad, Janny made farmers cheese from raw milk. Heavy work, but Janny did it all and everything with pleasure!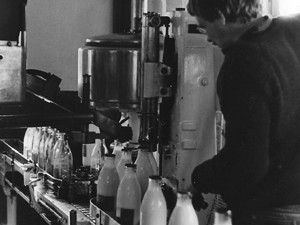 1980
During this time Harry ten Dam was responsible for the production of fresh dairy products. He spend many hours behind the filling machine.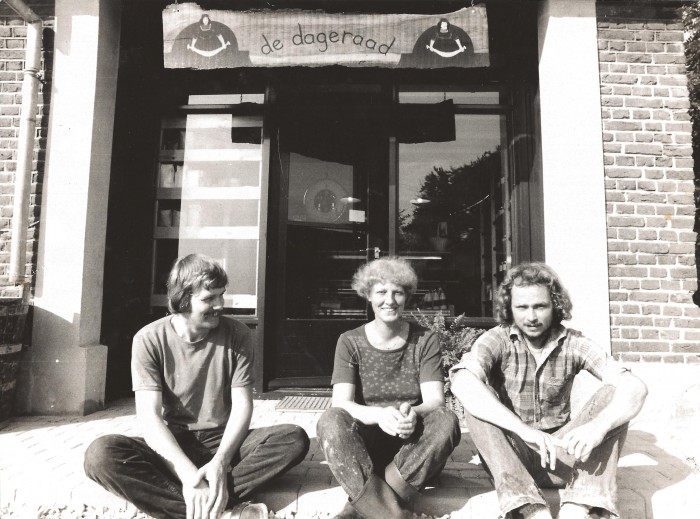 1981
The production of De Dageraad grew rapidly. Harry and Janny couldn't handle all the work by themselves and the first employees joined De Dageraad!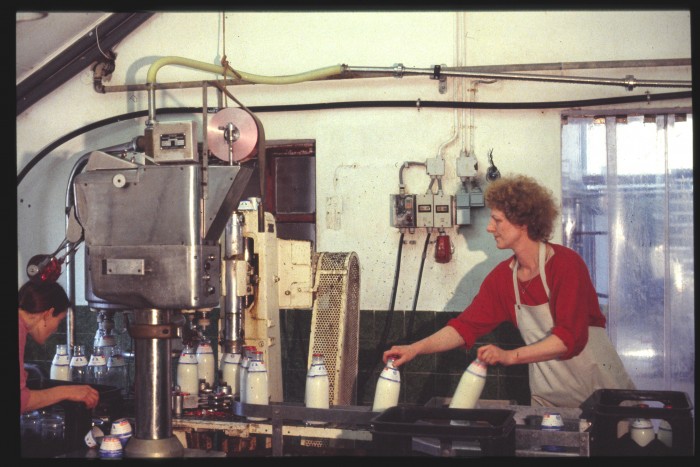 1986
De Dageraad kept on growing! In 1986 the construction of a new building could be started. A milestone for De Dageraad's history. With the extra space the construction gave, there was space for a bigger butter churn and a new filling/rinsing machine.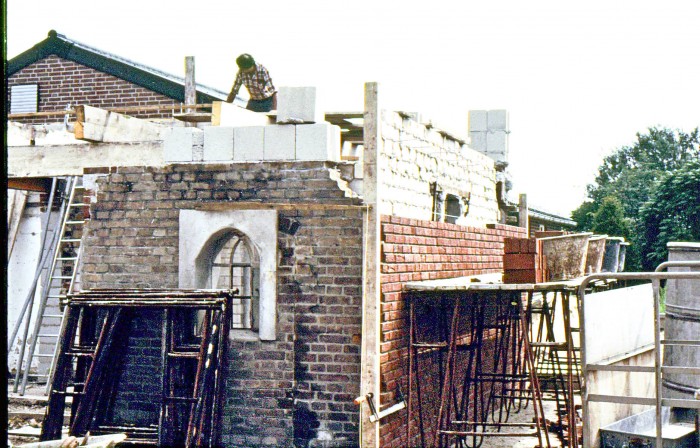 1990
In 1990 the private house and the new cheese hall were build. The whole Ten Dam family got involved with the conversion! They tore down the old buildings and helped as much as possible with all kinds of occurring activities. Helping for someone else's dream gave a lot of satisfaction.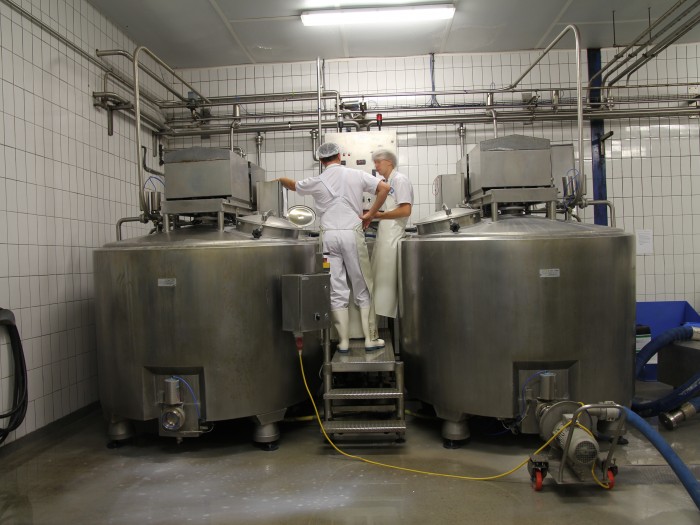 1998
An important year for Aurora. In 1998 the Ten Dam family decided to focus on cheese production and stopped the production of fresh dairy products.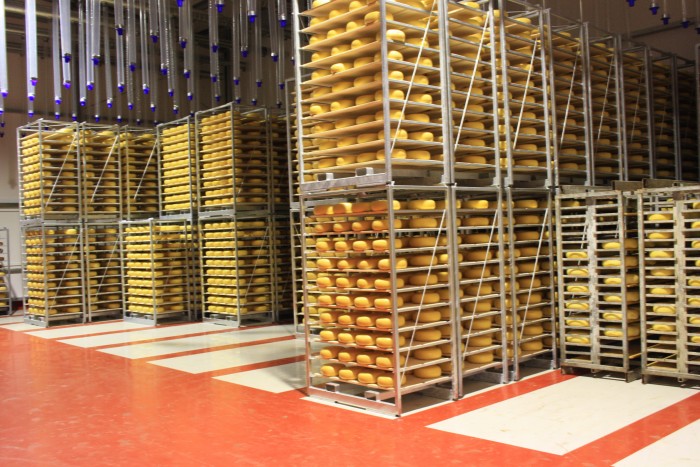 2011
Another milestone for Aurora and the Ten Dam family. In 2011 the construction of a modern, innovative cheese warehouse in Kranenburg, Germany started. This is right across the border near Ven-Zelderheide.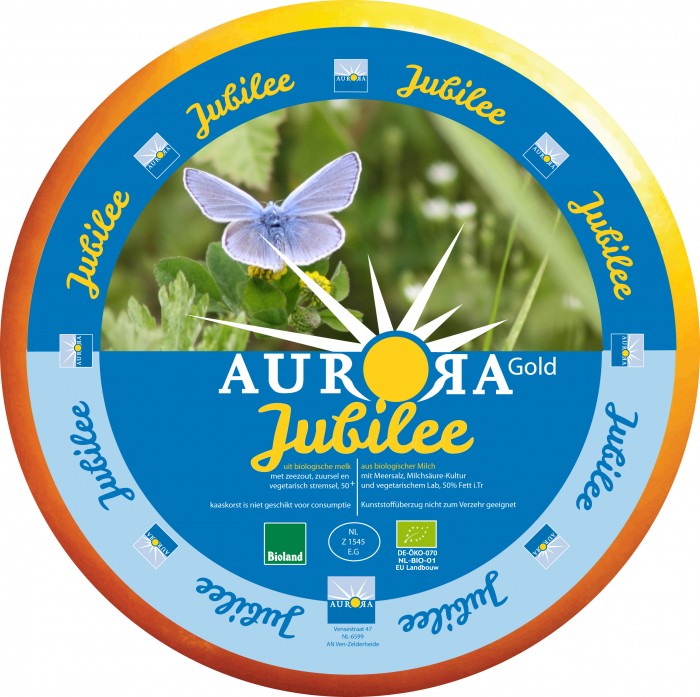 2015
Aurora's 35th year anniversary. Two particularly tasty cheeses were made for this special occasion. The spring edition with lemon zest, cardamom and anise and an autumn edition with various seeds, dandelion and red clover.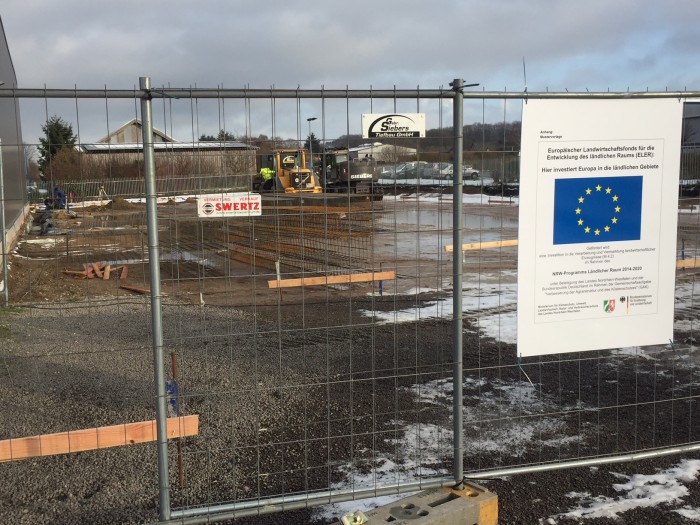 2017
Again, we are running short on space. This year we are starting adjacent to our current cheese warehouse in Kranenburg, with the extension and conversion of a new cheese dairy facility with an adjoining sales room.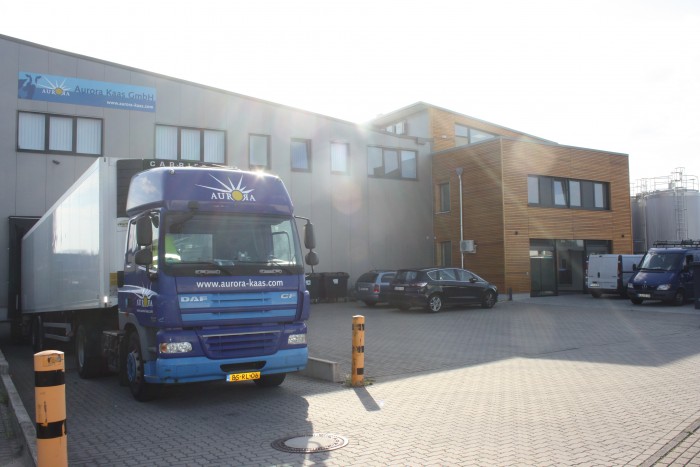 2019
Finished! The cheese dairy stands and also the factory sales store is set up. The first products are made in Germany!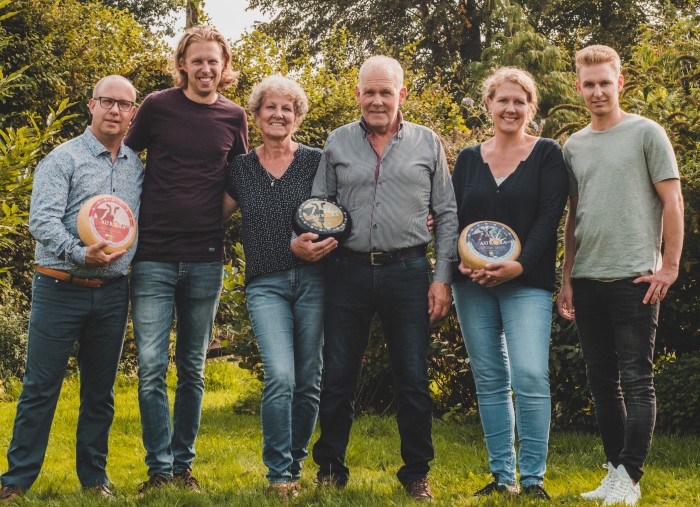 2020
40 years of Aurora!
Started as a pioneer and now a thriving family business.
We would like to thank our loyal milk suppliers and customers for their good cooperation!