AURORA – Organic Cheese
ORGANIC CHEESE MADE FROM COW's MILK, SHEEP's MILK, OR GOAT's MILK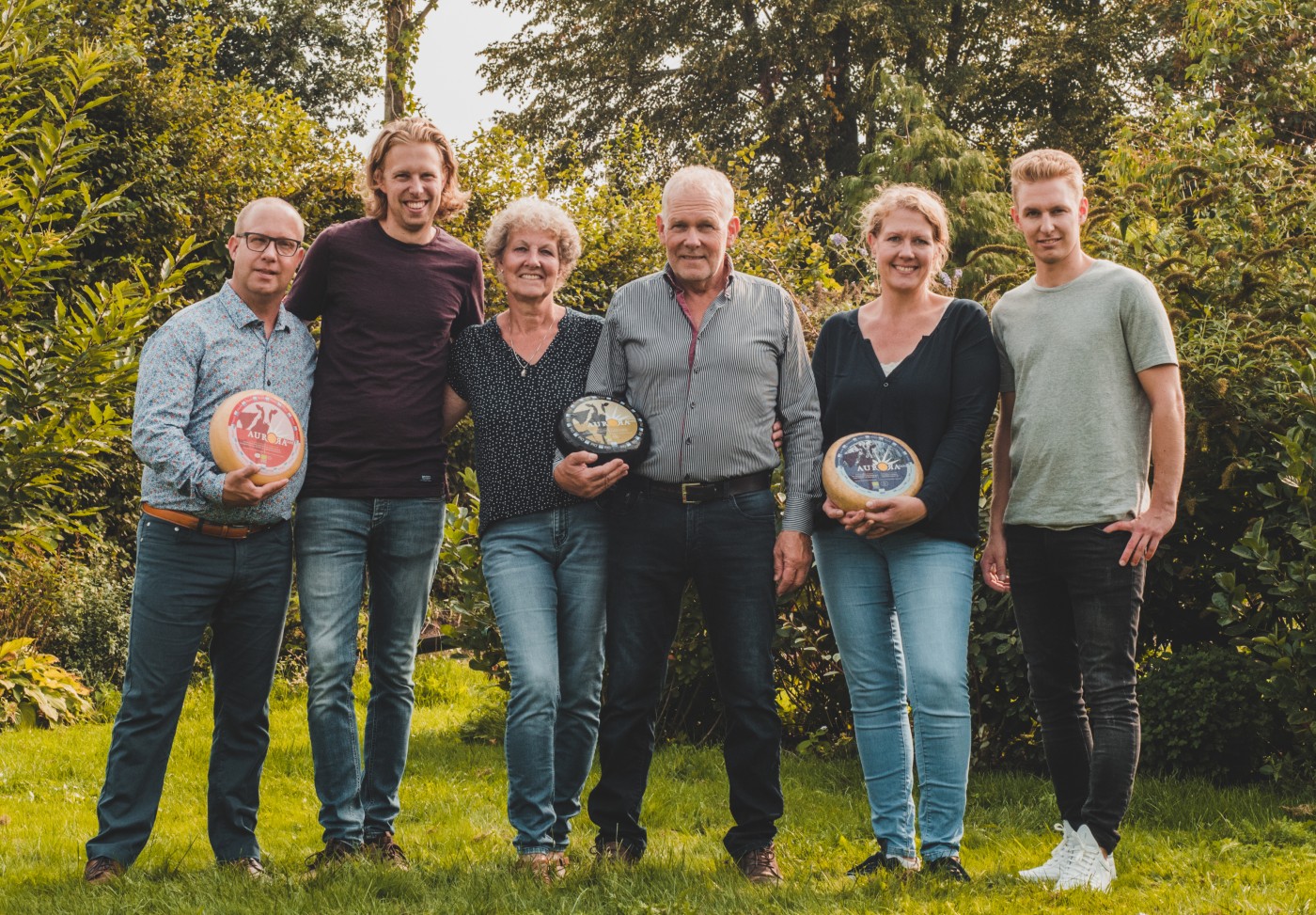 familycreamery since 1981
Second Generation Organic Pioneers
The family business Aurora was founded in 1981
in Ven-Zelderheide, Netherlands. For over 40 years, it has been
led by the ten Dam family, whose hearts beat entirely for organic (products).
Daily Pasture Grazing for the Very Best Milk
And you can taste it!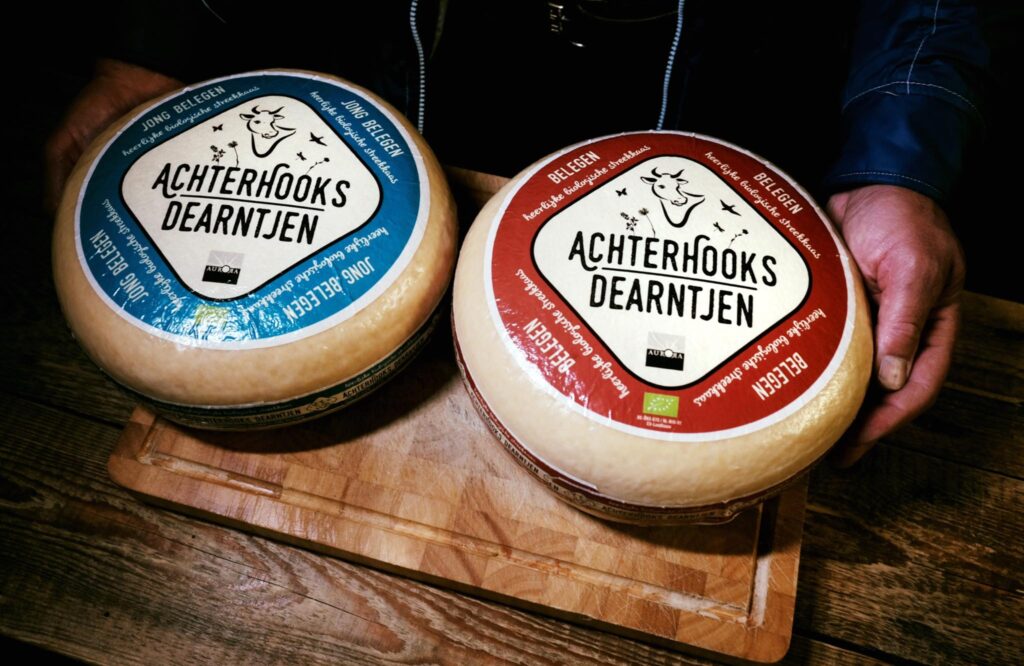 Regional
We personally know our farmers.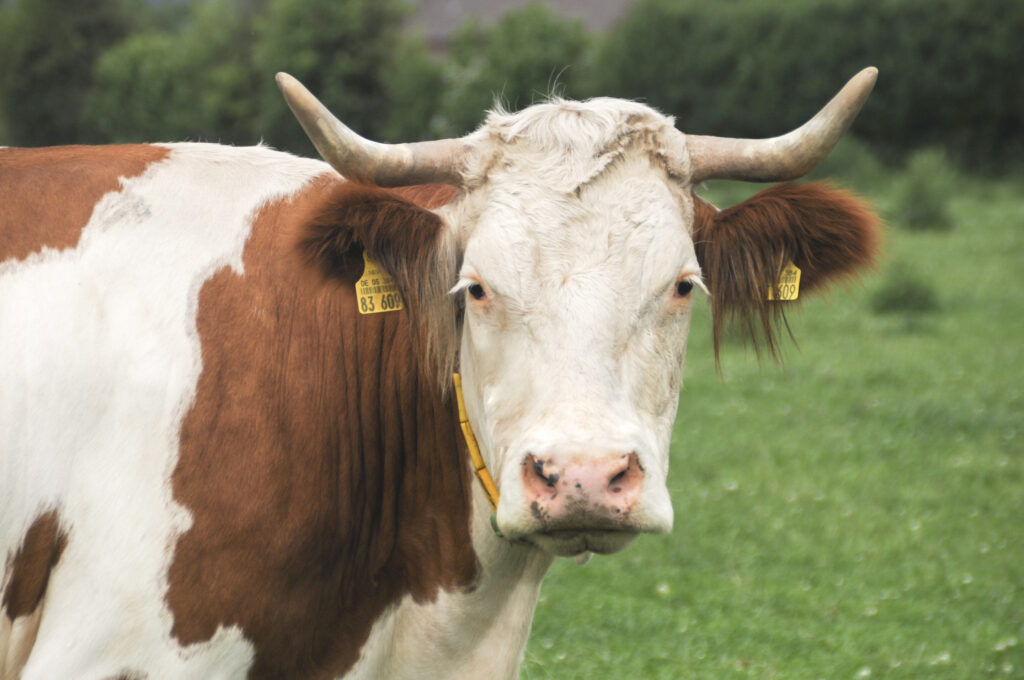 Organic
Certified of course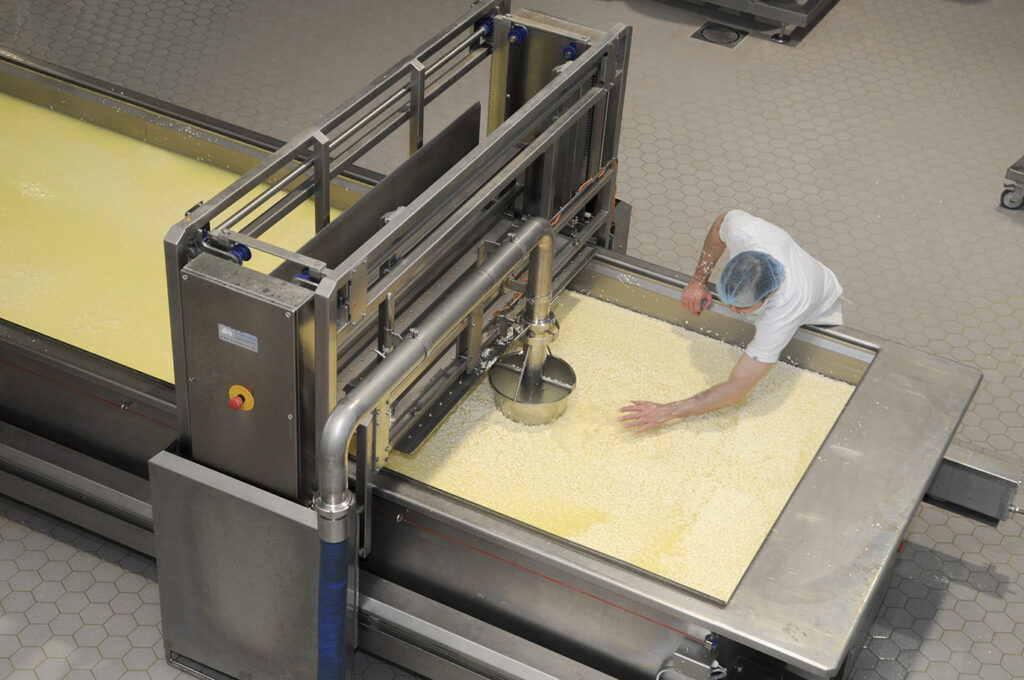 Craftsmanship
According to traditional recipe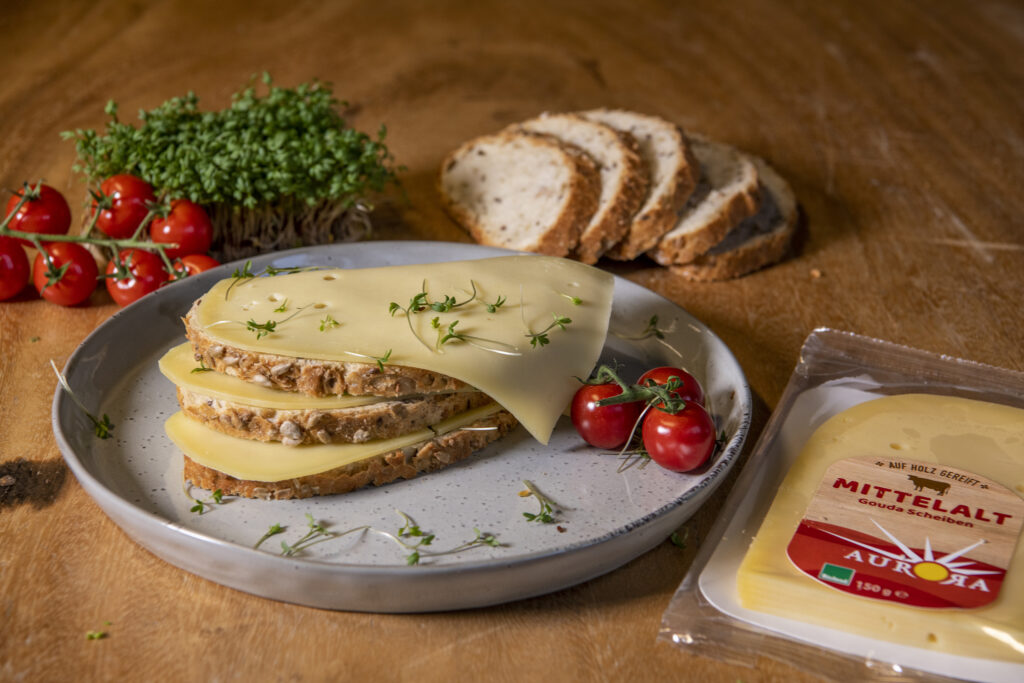 Creative
Regularly introducing new cheeses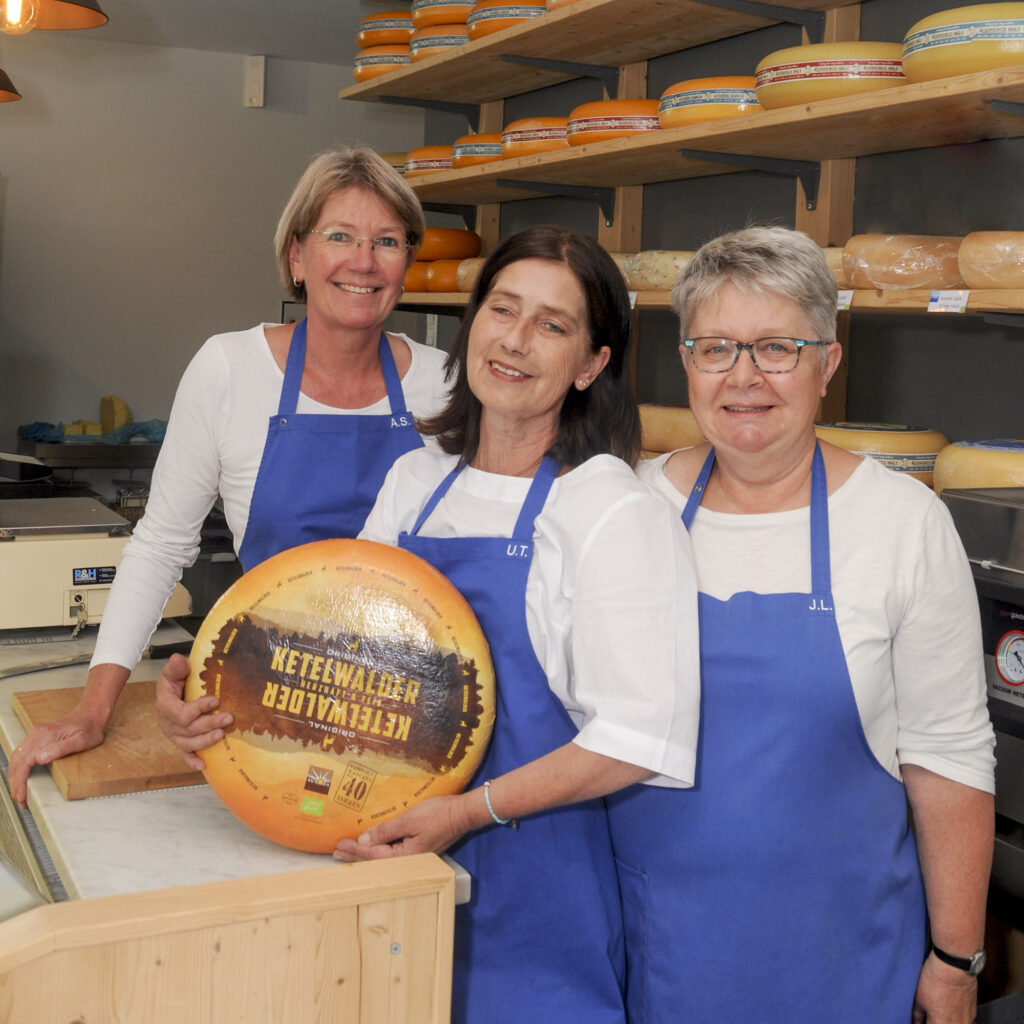 Direct Sales
You can get freshly cut cheese at our cheese shop. At Hammereisen 55 47559 Kranenburg
Opening hours: Thursday and Friday: 10 AM to 6 PM Saturday: 10 AM to 2 PM
Order cheese online in our webshop.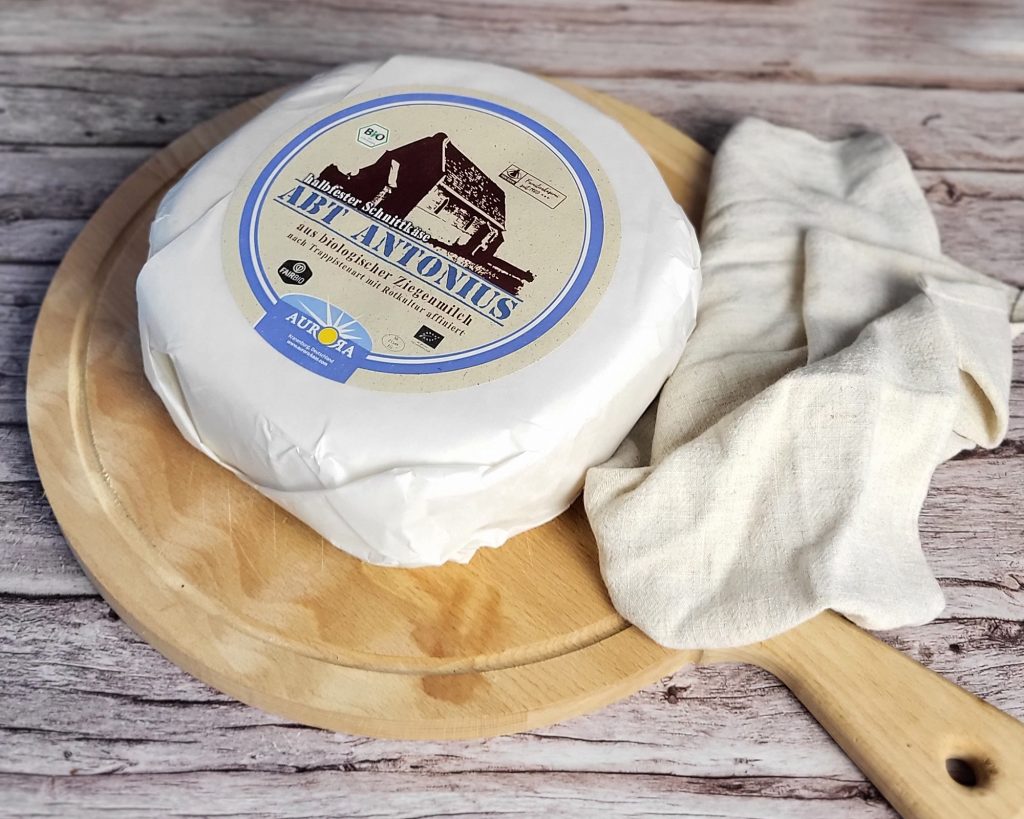 New at Aurora
The new semi-hard red culture cheese, 'Abt Antonius,' is completely plastic-free and comes in an environmentally friendly paper packaging, all while delivering an exceptionally fine and savory taste experience.
It is available for order now and will be delivered starting from the end of November.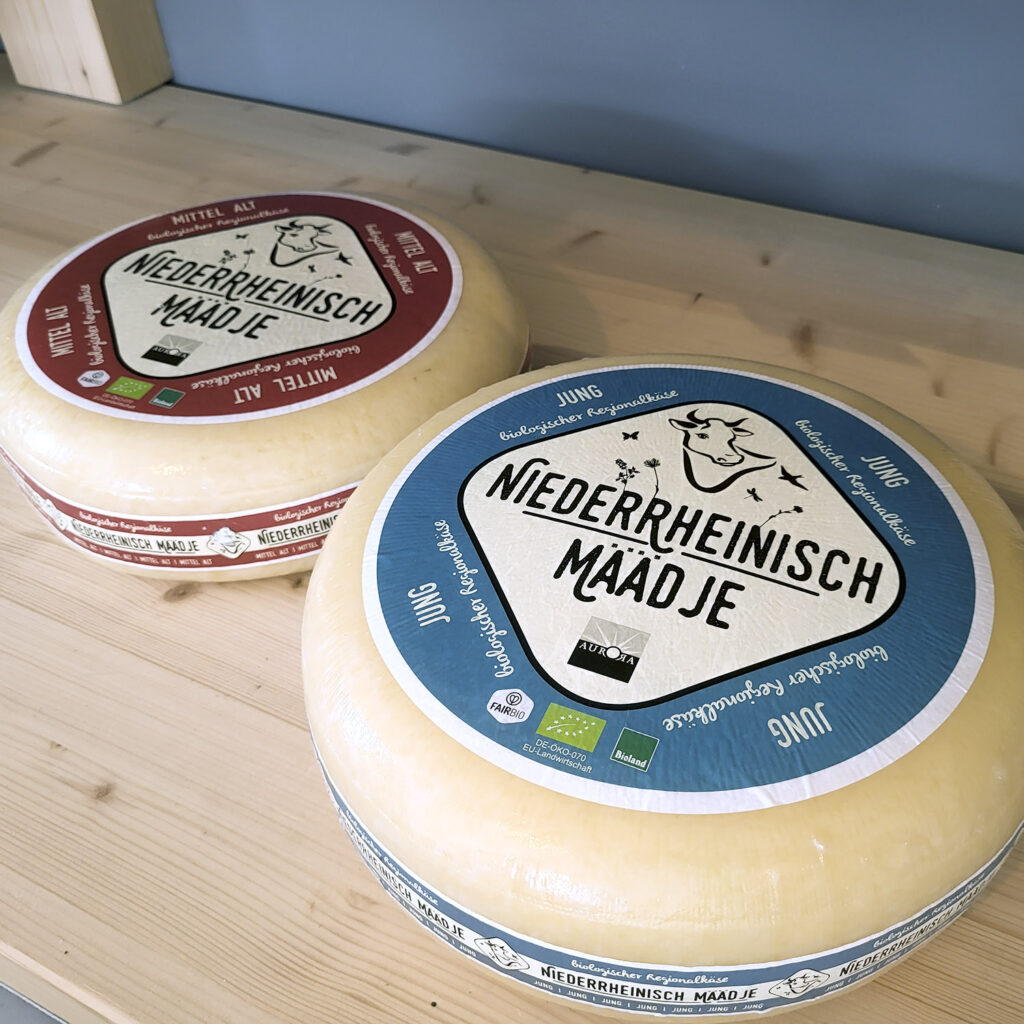 Range of Products
In addition to our cow's milk cheese, our range includes a variety of goat and sheep cheese. We have provided a preview on our website for you.
Furthermore, you will also find in our assortment our regional cheese "Niederrheinisch Määdje."
The milk for this delicious "Niederrheinisch Määdje" cheese comes from Lower Rhine Bioland farmers. Their cows, with their daily pasture grazing, contribute to preserving the typical Lower Rhine landscape.
Shop online now
We ship our cheese nationwide within Germany and the Netherlands for free on orders of €25 or more.