Eko boerderij Groenhouten
Mieke van de Hengel and Paul Brinkhof
Our company is a real family business – we live here, work here, the children play in the yard, in the stables and we earn our daily bread. All daily work we do ourselves – we have no staff.
Our farm is in Leuth, a pretty village on the German border, near the Ooijpolder. If you explore our 30ha property, you walk a long way along the border. Quiet it is here, far and protected at the same time – strange as that may sound. Far, because of the vast polderland we look at. Protected because the hedges, willows and ash trees never rustle away. But it is quiet above all else. And that can stay like that.
The polder landscape is a true splendor. Hares and deer play here, a hawk peeks off the ground, skylarks fly up, a heron swings elegantly upwards. Near the water and under the hedges, there are numerous mushrooms. In late autumn, winter and spring we have thousands of guests: geese!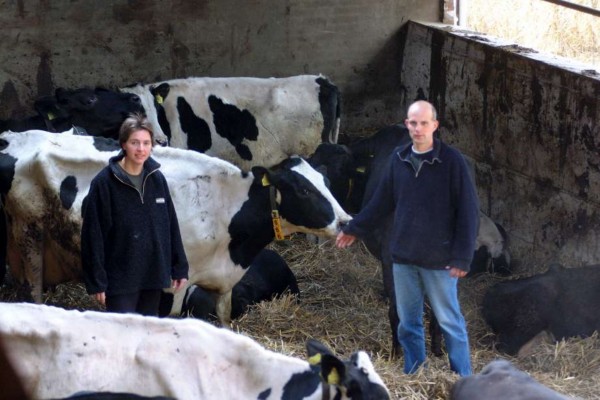 Since the spring of 1996 we have been certified organic. In a nutshell; no artificial fertilizer, no chemical pesticides, the cows are outside and pay much attention to the welfare and health of animal and soil.
Here you will find more information.
Address :
Plezenburgsestraat 1
6578 JD Leuth NL